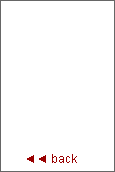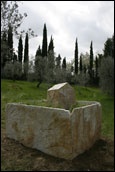 85
Man dwells poetically, 2006
Marble layers, grass; 1,50m x 2,20m x 1,00 m

GRAZIANO POMPILI
was born in 1943 in Fiume. He pursued his artistic studies in Faenza (Clay and Ceramics). In Bologna he focussed on the art of etching. Since 1970 long sojourns in Carrara, working in marble, and Pietrasanta where there are famous foundries for bronze-casting. As a teacher he worked in Reggio Emilia (ceramics) and Bologna (sculpture). At the Academy of Brera (Milan) he applied himself to sacral art.
Besides numerous exhibitions Pompili's large-sized sculptures have to be mentioned which have been erected in public spaces: a stone column of 6 metres height in Porterose (Slovenia) or a fountain made of marble and grass in Sant'Ilario d'Enza.