The Society for the Promotion of »Il Giardino di Daniel Spoerri« in Seggiano (Grosseto, Italy) is a non-profit organisation located in Solothurn, Switzerland.
AIMS:
the expansion and maintenance of the foundation founded by Daniel Spoerri
the maintenance of the sculpture park
the organisation of cultural events (e.g. exhibitions in the Villa)
the facilitation of working stays on the properties of the foundation
the organisation of cultural events (e.g. seminars)
The society's aims are to maintain the works in the park and to support the installation of new sculptures. The means with which to achieve these aims are provided by annual subscription fees made by the society's members.
Members pay an annual subscription of €100.00 or €340.00 (»Benefactor Member«). Members subscribe for a minimum period of three years. Lifelong membership is awarded to those who, for example, fully finance the complete installation of a new work. Members receive an annual entrance ticket and are regularly informed of the society's activities, as well as Daniel Spoerri's future exhibitions.
In addition, members' names are displayed in the Giardino with a name plat symbolically assigned to an olive tree.
Contact / Contatto:
Charles Gyger, Luzern (CH)
Tel : +41 41 4202655
ch.gyger@gmx.ch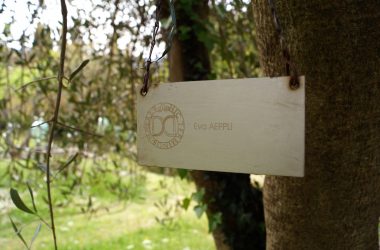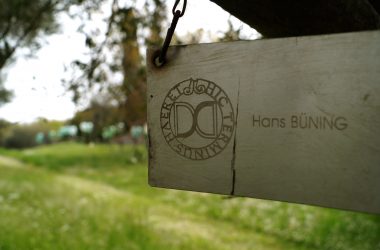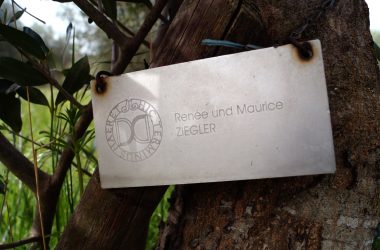 You can also support the GIARDINO in the following way:
5 PER MILLE (Five Per Mille) Donation via your tax return in Italy (free of charge). Every individual whose income is subject to taxation in Italy can, in their tax return (730 or UNICO), decide where 5 per mille of this tax is to be directed. The foundation »Hic terminus haeret – Il Giardino di Daniel Spoerri« may be named as the recipient of this contribution.
Please provide the tax ID of the foundation: C.F. IT 01169080536
For more information, contact: info@danielspoerri.org