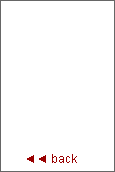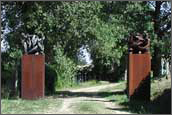 70
"The Gordian Knot", 1998/2001
steel ropes, measure of each knot: 75cm x 75 cm x 75 cm


TILL AUGUSTIN
Born 1951 at Bernried near the Lake Starnberg. He lives in Nuremberg, mainly working as a sculptor. His so-called "Blockdiagrame" (block-diagrams), two of which are in the "Giardino", belong to a series called "The Gordian Knot". Originally they had been installed in front of the Bundeshaus in Bern.