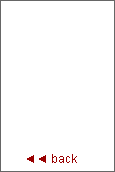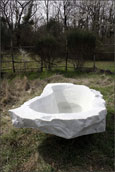 93
Island within an island; 2007
Statuary marble from Carrara, rain; ca. 1 x 1.70m x 0.80 m

LUCIANO MASSARI
Born in Carrara in 1956. Graduated at the Carrara academy of arts. Exhibitions since 1983. Luciano Massari teaches at the Albertina academy in Turin and is head of the school for sculpture at the department for sculpture. In 2003 he had been invited to Eastern Island to realize a land art-project. In January the artist received the GTT prize in Turin.