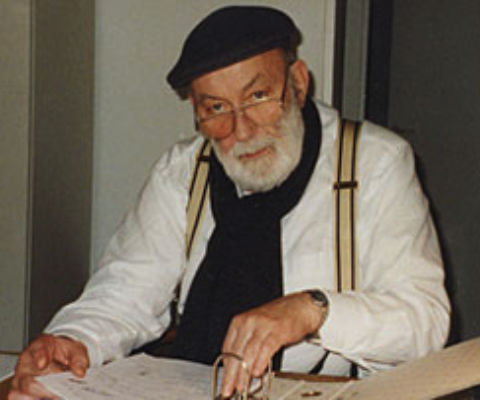 Born 21st April, 1930 in Hanover, died 5th June, 1998 in Basle.
In the Fifties he was co-editor of the journal »Spirale«. Roth worked as a designer in Basle, Bern, Copenhagen and New York.
The artist seems to have risen in the attention of the public only after his death. There was a comprehensive retrospective at the »Schaulager« in Basle. His work is of great variety. All his works – Op-art objects, designs of furniture, artists´ books, concrete poetry, publication of Fluxus, multiples, performances, archives and other documentary works, such as films and videos – are impressingly precise. Among his best known works there are probably Roth´s objects consisting of chocolate and other food slowly decomposing and thus changing constantly (»mould-pictures«).